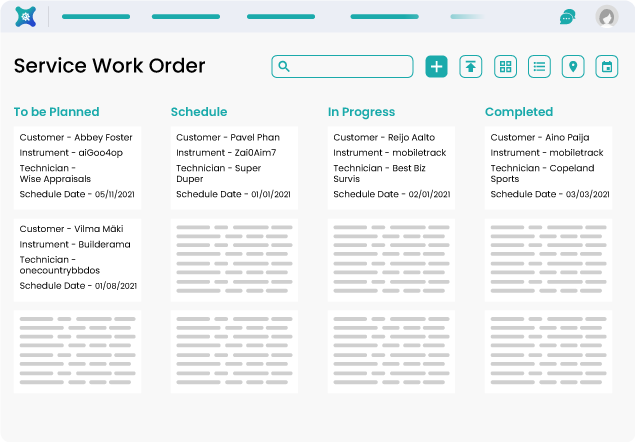 Manage Service Work Orders Seamlessly
ServiceXpand streamlines the paperwork and fieldwork that comes with Service Work Orders for your business. It manages requirements like instruments inventory, service engineer assignment, industry-standard management, SOPs, and Protocols, etc. for each SWO. Streamlined SWO management is the backbone of smooth service execution, beginning with the assignment of the required tools, field service agents with the right skills, fleets, etc. Features that Streamline Service Work Orders
Validation Management
All necessary components are validated behind the scenes in order to know when to proceed with scheduling each Service Work Order. Under validation of each SWO falls validating the analytical instruments, parts, and calibration tools required, the service agent with the right training and certification, etc.
Material - Instrument Verification
Materials issued according to SWO instrument type requirements. This feature can also be built at the inventory product level, in which some products can only be used in service work orders that contain certain types of instruments.
Entity Management
All management is streamlined per service as all SWO related item movements are recorded by instrument, location, technician, operation, and customer. Based on the SWO, certain tools and instruments are automatically allocated and deallocated, which can also be done manually.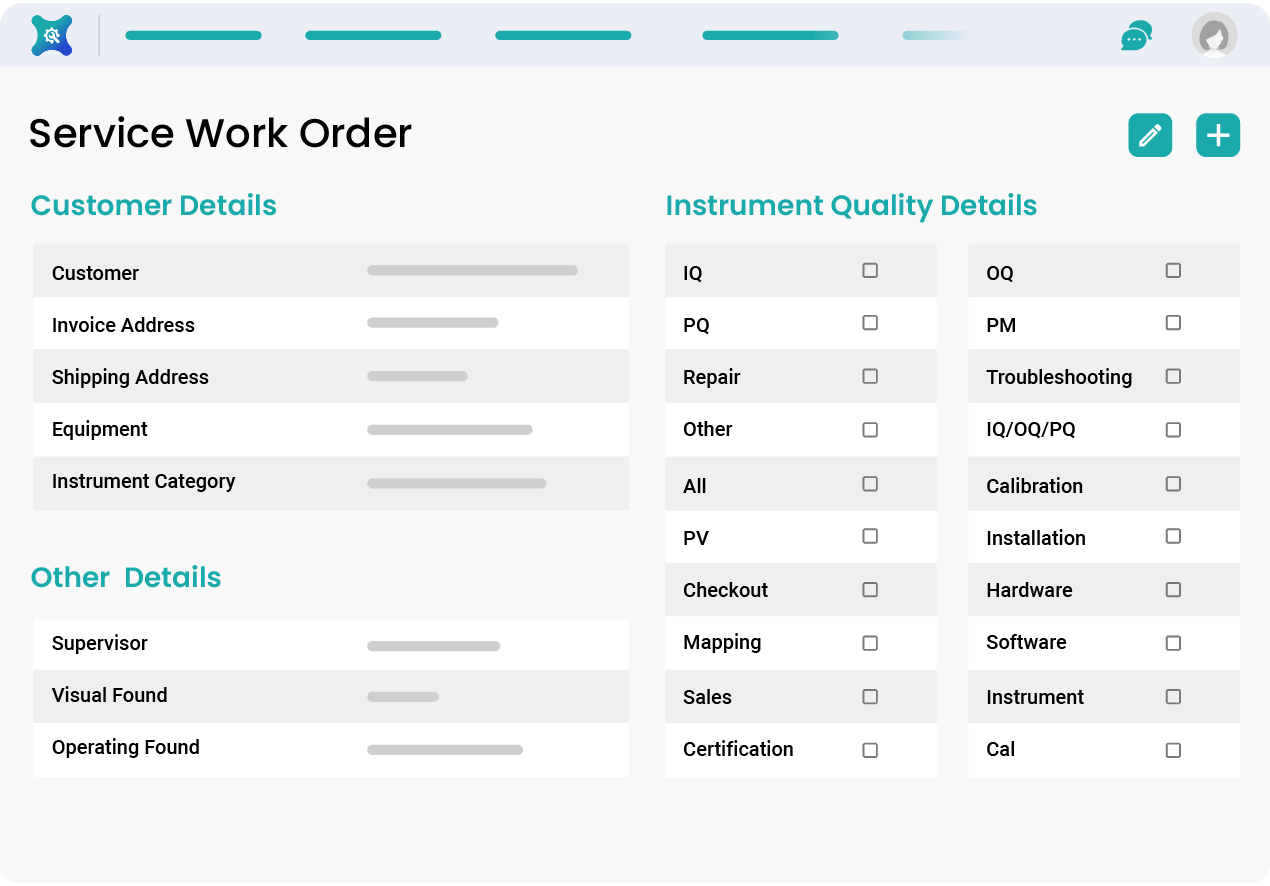 Easy Maintenance and Order Placement
Order Placement
Service engineers need tools, consumables, and otherwise. Once the service order is allocated to them, they should be able to place orders for anything they require that may not be available in the current inventory. This includes ordering parts against calls, inventory replenishment, or item expensing.
Maintenance Records
Maintain the procedures and results of equipment performance tests. It helps keep track of the frequency of service for each instrument, whether it needs to be replaced, the expense they incur, etc. Also, maintain a record of the tools each service requires so if something is lacking or extra, the service kit can be updated accordingly.
Standard Verification
Cancel inventory allocation to any existing SWO in cases where the use of a standard was previously approved but is subsequently rejected for any reason. Analytical instruments and equipment have a strict standard requirement, especially in the pharma industry.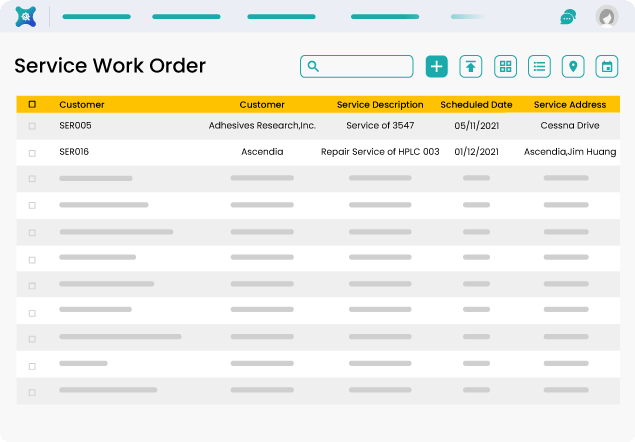 A Complete Solution for Service Work Orders
Territory Based Availability
Inventory transfers can be made among business units, sites, entities, etc. in support of service activities in other territories.
Certification
Certificate of Analysis can be optionally linked to SWOs. This pertains to certification of the tools required and the service agent. Only certified instruments and engineers can be allotted to the SWO as analytical instruments are critical to handle.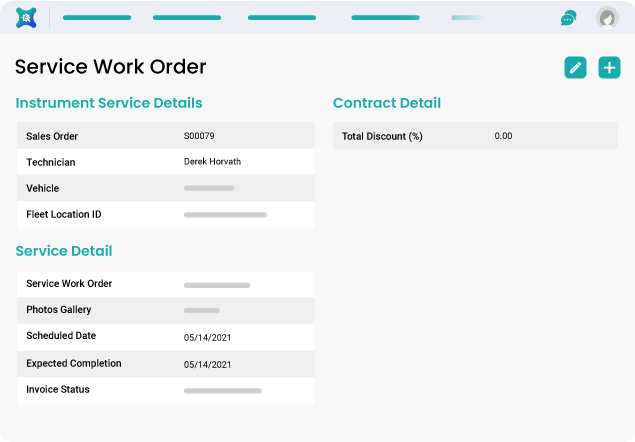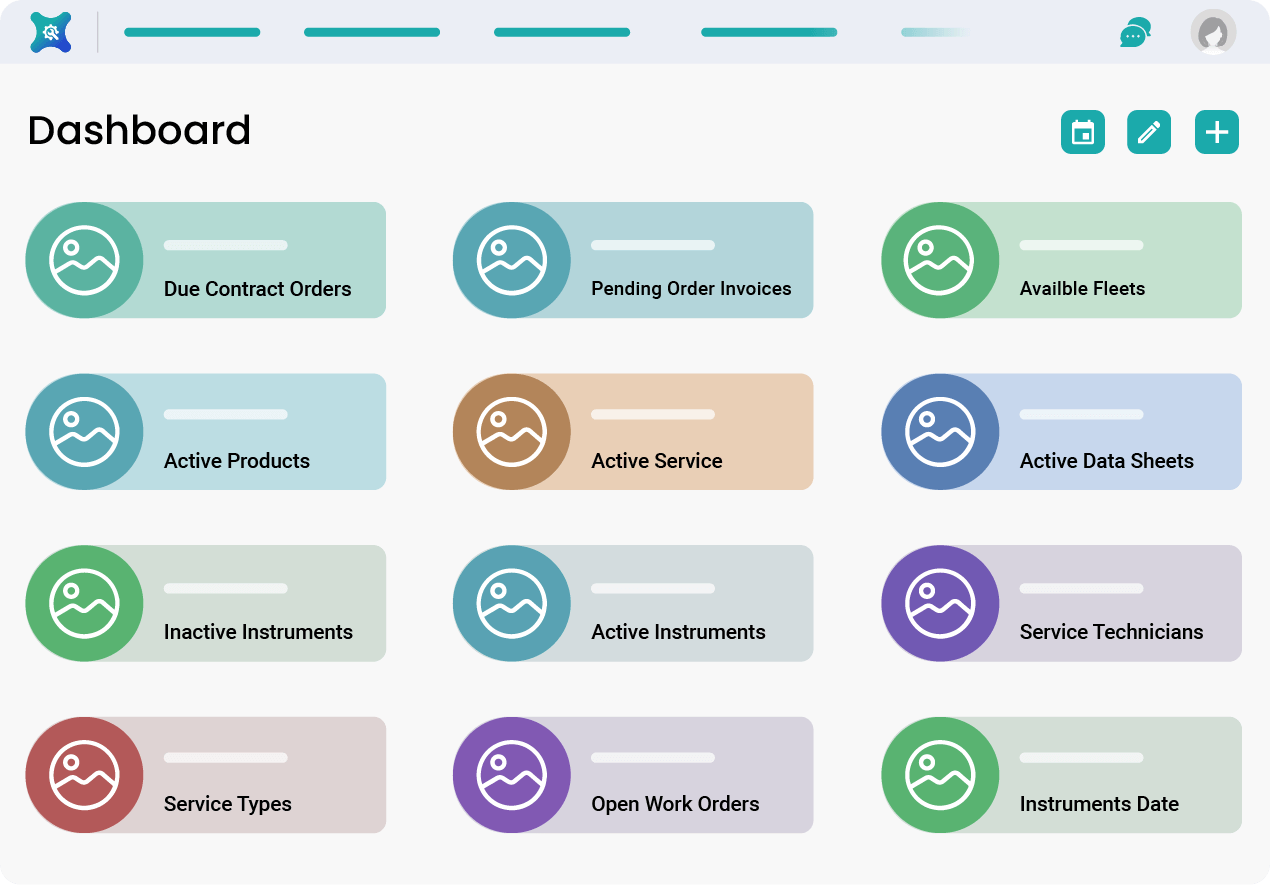 Our clients praise us for our great result.
"Greatest Appreciation To You & Your Team For The Awesome And Outstanding Job You Did For Us. The Website Is Just What We Wanted, And We Thrilled With The Speed Your Team Exercised!"

Ray Sanchez
CEO & Co-Founder, Sen Group
Leverage the Benefits of
Industrial Equipment Fields Service Software
Find out where and how our medical field service software can fit into the business requirements.